Are you aged 40 or above, a current varifocal wearer and working in an office environment? It's quite possible you experience regular visual fatigue from constantly refocusing on objects close up and further away.
Working on your computer, talking to a colleague on the next desk or reading notices off the office whiteboard, you require intensive use of your near and intermediate vision zones throughout the day.
Our Wide View Occupational lenses come in three types, Desk, Office and Meeting and each are available in three thicknesses of Standard (1.5), Thin (1.6) and Super Thin (1.67).
These lenses reduce the overall distance ranges within the lens to cover only near and intermediate zones, which greatly improves the visual fields, ensuring wider optimised areas of use.
DESK
– Range of up to 1.3m.
– Suitable for close up visual work such as computer and device use.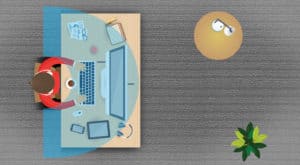 OFFICE
– Range of up to 2m.
– These lenses offer greater clarity within a conventional office space or across a desk.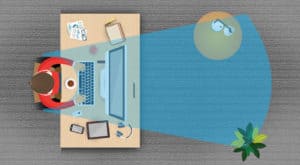 MEETING
– Range of up to 4m.
– Suitable for vision across a room, such as a conference room.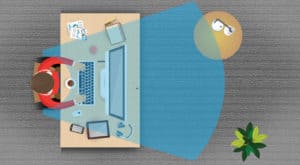 You can check out the products by clicking this link and if you need any more information then please email info@reglaze4u.com or call 0116 367 6015.