Reglazing Your Varifocal Lenses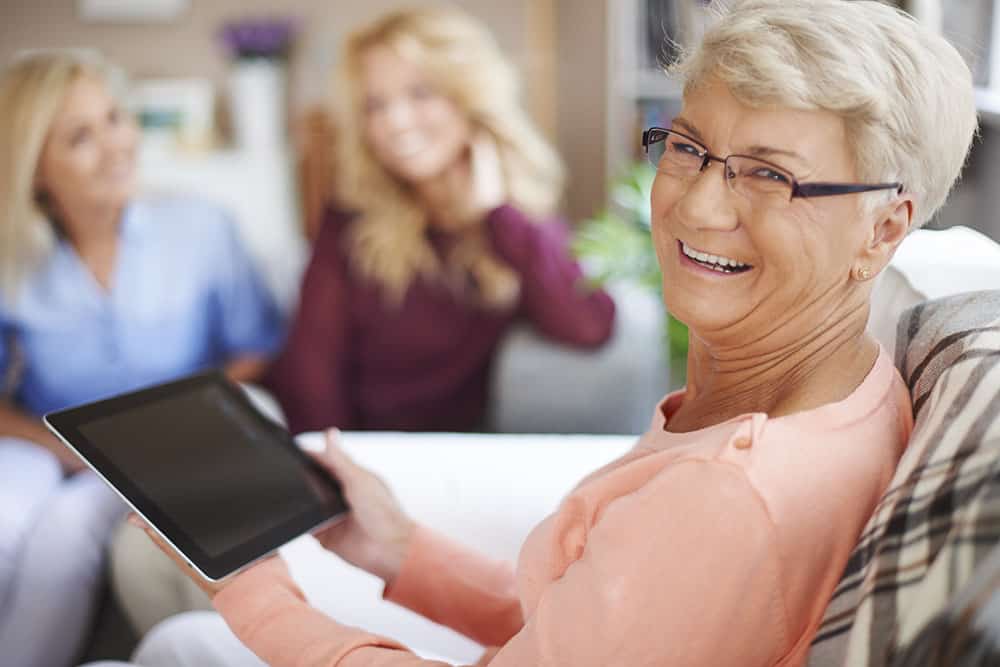 As we get older our eyesight changes and you may have problems trying to focus on close up objects like a book or a phone. Varifocal lenses basically enable you to have a distance prescription and a reading prescription in the same lens as the focus areas gradually change from top to the bottom. Maybe it's time for your new varifocal lenses?
We offer various types of new varifocal lenses including Standard, Freeform, and Tailor Made.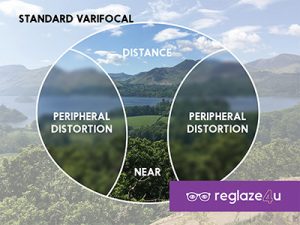 Standard Varifocal Lenses
Our standard varifocal lenses come in two forms. Essentials are a basic clear lens with no coatings and Hard Coated which have a scratch resistant hard coating.
These entry level new varifocal lenses are ideal for first time wearers with a good all-round vision and a smooth progression through the zones. There are areas of soft focus towards the edges of the lens.
Please note: Standard Lenses are only available for Fully Rimmed and Semi-Rimmed frames.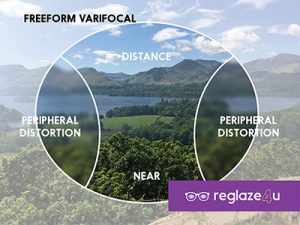 Freeform Varifocal Lenses
Freeform varifocal lenses are available in a variety of thicknesses and types and offer the following benefits:
Easy adaption.
Digital free form lens design.
Wide field of clear vision at all distances.
Reduced areas of soft focus.
Compatible with all styles of frames.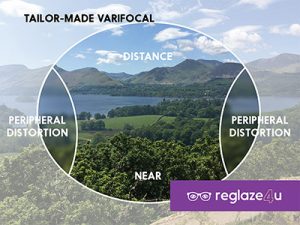 Tailor Made Varifocal Lenses
Tailor-made varifocal lenses are also available in a variety of thicknesses and types and offer the following benefits:
Our most popular varifocal lens.
Advanced optimised digital lens design.
Improves natural vision.
Greater field of view at all distances.
Minimal soft focus.
Compatible with all styles of frames.
Branded Varifocal Lenses
If you prefer a certain brand of new varifocal lenses then we can also supply lenses from manufacturers such as ESSILOR, HOYA, ZEISS, NIKON and more.
If you would like more information about our branded varifocal lenses then please click here and complete the form.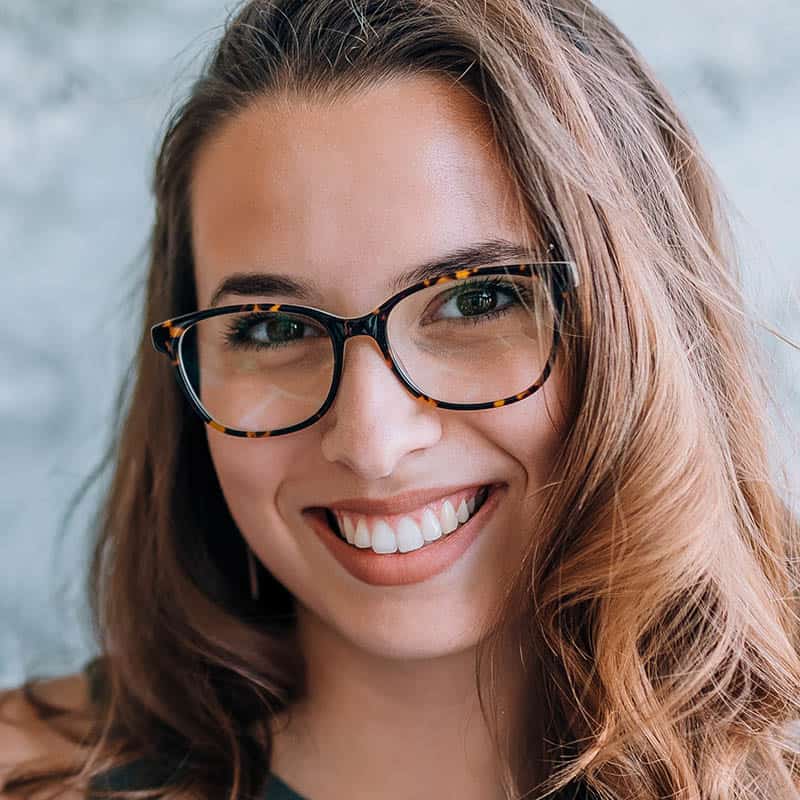 Choose your single vision lenses & buy online.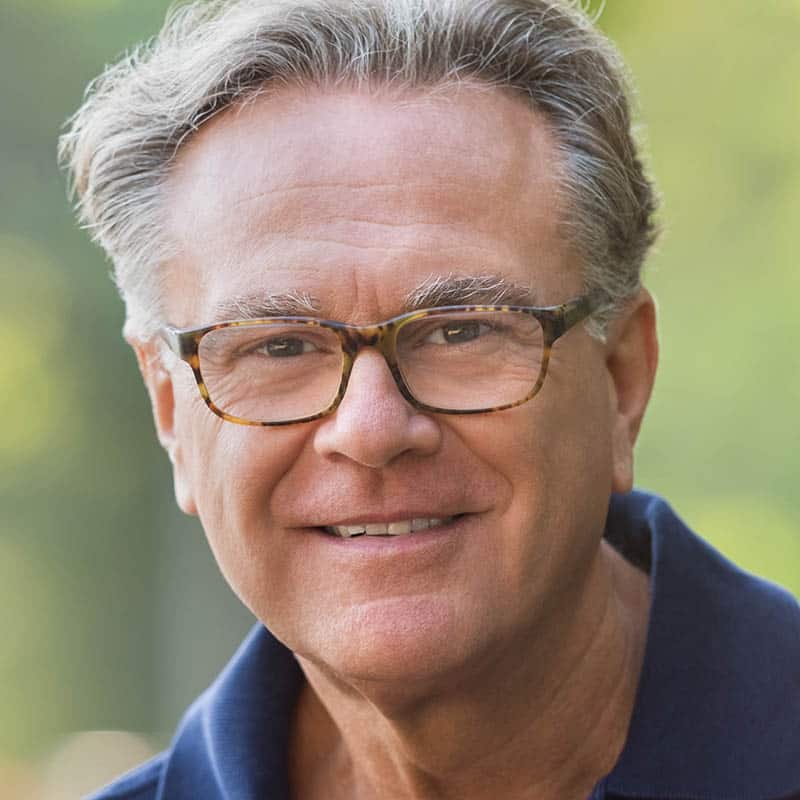 Choose from our varifocal range and buy online.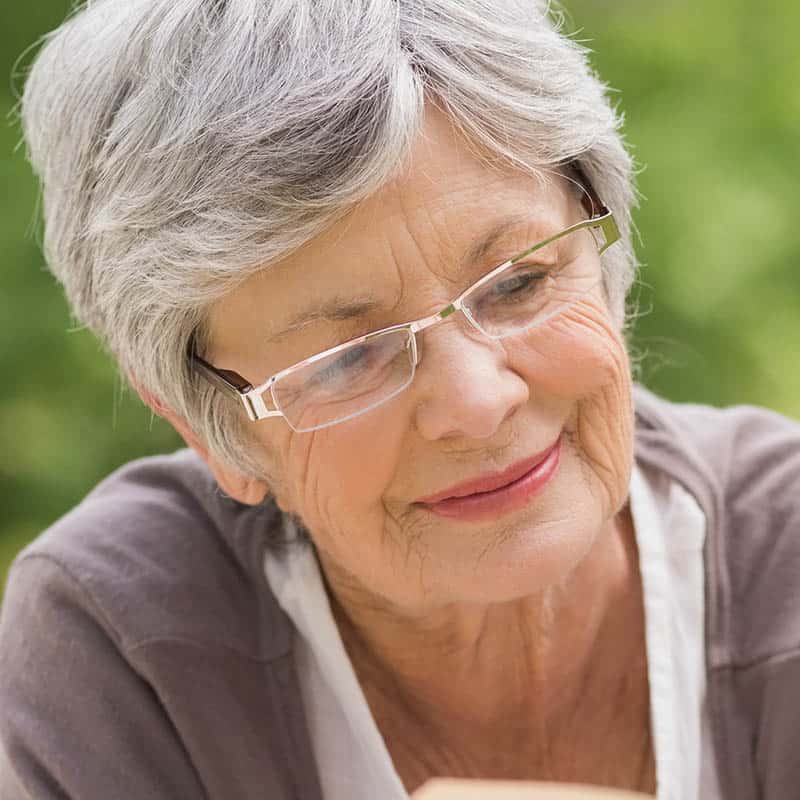 Select from our bifocal range and order online.
Need new lenses but don't want to buy online?
Click here, send us your details and we will post you a FREE, no obligation reglaze pack.
Servicing the optical industry for over 20 years, we have acquired a faultless reputation for our service and workmanship and our customers think the same…

Superb customer service
Reglaze4U could not be more helpful and they have a telephone number that can be used to sort out any problems. My glasses were reglazed as requested and postage is included in the price.
After cataract surgery I needed only one lens replacing in several pairs of glasses. All was happily arranged and Emails answered in minutes, so different from the company that actually made up my glasses in the first place.

This company is brilliant!
This company is brilliant! I was annoyed I had to change my glasses prescription as I loved my old glasses. Also I'd bought a vintage pair with no lenses. What to do? I found Reglaze4U online and they were fantastic!
I managed to get my glasses new lenses and the service was seamless. Will definitely be using them again. Thank you.

Excellent service
I didn't want to pay a lot for prescription sunglasses so I bought a pair of normal sunglasses from the high street. I emailed Reglaze4U to see if they could fit a prescription lens in and they were very helpful. They even called me to double check a query on my order and advised me on what would be best.
I received my sunglasses within a week and altogether cost less than £50! Very impressed and wouldn't hesitate to use again, thank you.